Hi I'm Rebecca Mendoza, certified child sleep consultant.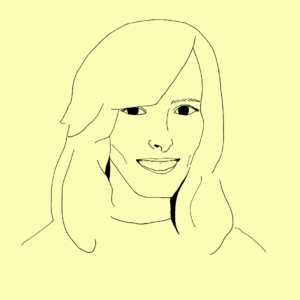 Learn more about my
SERVICES
to achieve your sleep goals for your family.
I know what it's like to be exhausted and frustrated and unsure of how to fix your child's sleep problems. There are so many ideas out there, but I can help you sort this out.
My approaches are rooted in the science of sleep and there are real solutions. We can solve your child's sleep problems and instill healthy sleep habits that last a lifetime.
I have seen, first-hand, with my own children, the enormous benefits that come from making sleep a priority. This is the seed of my passion. I knew that I wanted to help others reap the same rewards.
As I transitioned out of my 25-year dance career, I dove into the formal study of sleep science, studying Sleep Physiology with Dr. Richard Horner at the University of Toronto. Then I studied at The Family Sleep Institute and became a certified child sleep consultant. The Family Sleep Institute is an educational leader in child sleep consulting and sets the standard for best practices for the field worldwide.
We'll identify your goals and come up with a plan together that suits your parenting style. Speaking with a knowledgeable and compassionate sleep consultant will give you the tools and confidence to succeed. We can do this!
"It worked! My toddler is now sleeping through the night!!! Rebecca was so so lovely to work with. She is non-judgemental, calming, and will truly meet you where you're at when creating a custom plan. She adapted to the communication methods that worked before for us, and was our biggest cheerleader along the way. I can't speak highly enough of Rebecca, and give her my highest recommendation! Sleep is too valuable to mess around with… I'm so thankful we worked with a sleep consultant."
"When we first reached out to Rebecca, we were at the end of our rope. Exhausted. Our 7 month old woke every 5-10 mins in the evening and every hour at night. We knew something had to change, for us and for our baby who needed the rest. Rebecca listened to our desperation and helped us devise a plan that we felt comfortable with. She was supportive every step of the way and helped us stay consistent which is why we saw results so quickly. Our daughter started sleeping better after the first night and, by the end of the two weeks, she was falling asleep independently, able to self soothe and only waking once at night for a feed. Put simply, Rebecca is a miracle worker. We are so grateful for her support throughout the sleep training journey, and all of her encouragement. Thanks to Rebecca, we are all well rested!"
"My 6 year old son had been sleeping with me for years. He had never learned to fall asleep on his own, and every attempt we made, from buying a firetruck bed, to bunk beds, to a Batman themed room, to walking him back in the night, etc etc, failed. He was very attached. He would not go to birthday parties without me, he had a lot of anxiety around school and we couldn't leave him at home with a babysitter. After one thorough conversation with Rebecca, everything improved. She listened to our story and she educated me on different ways to approach this with him. Not only is he now going to sleep without me in the room and staying in his bed all night, he is going to birthday parties without tears and sleeping at his friend's house. Rebecca's recommendations really improved the quality of our lives."